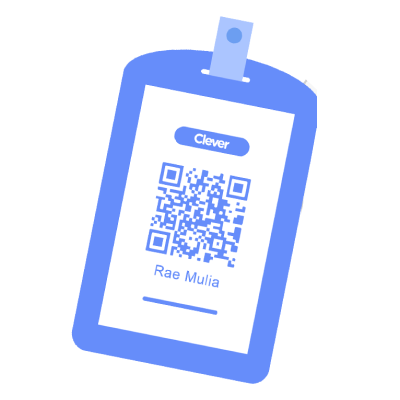 CI Solutions + Clever Badges
Only on Clever
Print your Clever Badge on your CI Solutions Student ID cards
Print your Clever Badge on your CI Solutions Student ID cards
Buy through Clever
Students' ID card management just got more efficient! With just a few clicks, you can now print your Clever Badges on your CI Solutions generated student IDs.
CI Solutions + Clever Badges brings the power, ease, and security of Clever Badges to your existing student IDs. With this new and quick integration, you'll give students a lightning-fast and a safer login experience.
One Badge, Endless Solutions.
Provide staff with easy print capabilities. Now one card can work with multiple student applications.
Save time with this hassle-free integration. If an student ID is lost or stolen, you can easily void the Clever Badge and print an ID card with a new badge.
Be resourceful and sustainable. Avoid multiple card wastage and eliminate multiple badge printing costs.
Categories
Technology & 21st Century Skills, IT & School Operations
Platform compatibility
Web browser, Chrome OS optimized, iOS app
Screenshots
Pricing and features
FAQs
How does the integration between Clever and CI Solutions work?
Purchase this solution through the Clever App Store
Configure the Student ID + Clever Badges app in your Clever Dashboard with just a few clicks.
Now your CI Solutions software will have access to all of your student's Clever Badges, for easy production onto ID cards. Badge data is updated nightly.
What if I use another provider to print my ID cards?
This integration is exclusively for customers of CI Solutions. If your district uses another ID card system, please email app-store@clever.com for more info.