Analytics made easy for everyone
CLEVER ANALYTICS
The data you need to manage edtech
Imagine a world where teachers, curriculum experts, and technology leaders understand how students engage with edtech and have the information they need to inform planning and purchasing decisions. From intuitive dashboards and comprehensive reports for school districts, to daily and weekly overviews of student engagement for teachers—that's Clever Analytics.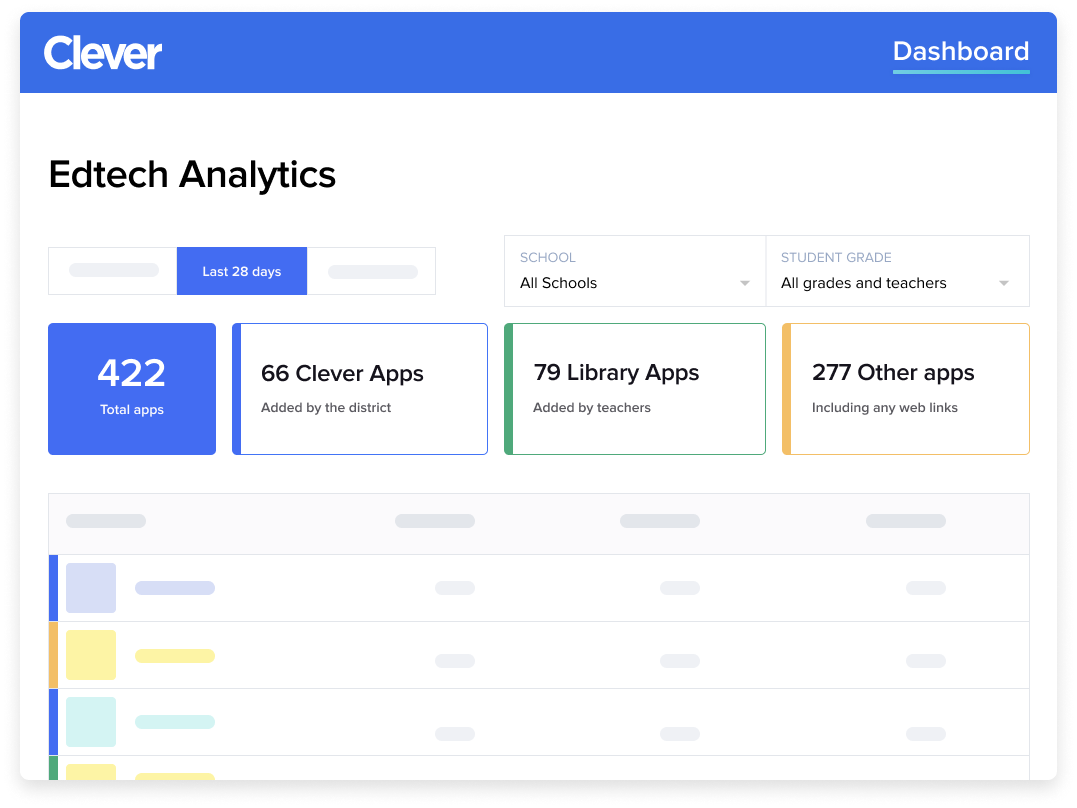 Measure and track edtech rollouts and usage
Insights help you understand who has logged in, and who might need support, so you can get the most out of your investments. Plus, reports are designed to help each stakeholder analyze student engagement and understand how to take action.
Learn how it worked in Cleveland Metropolitan schools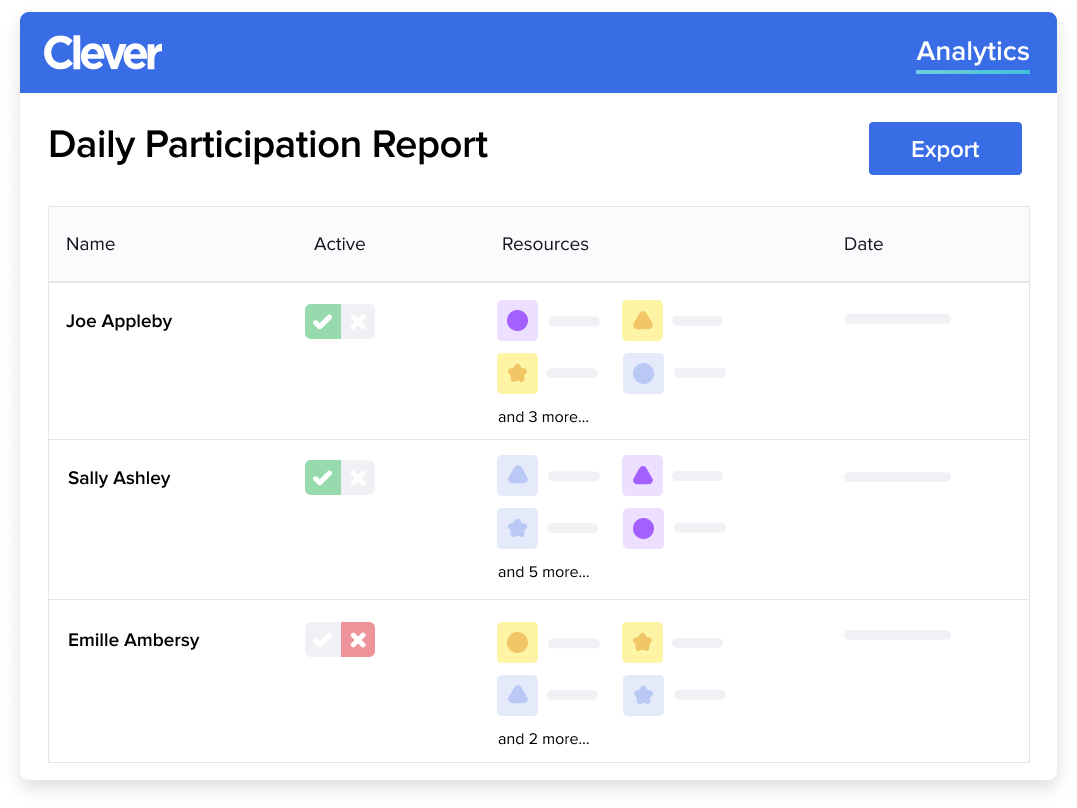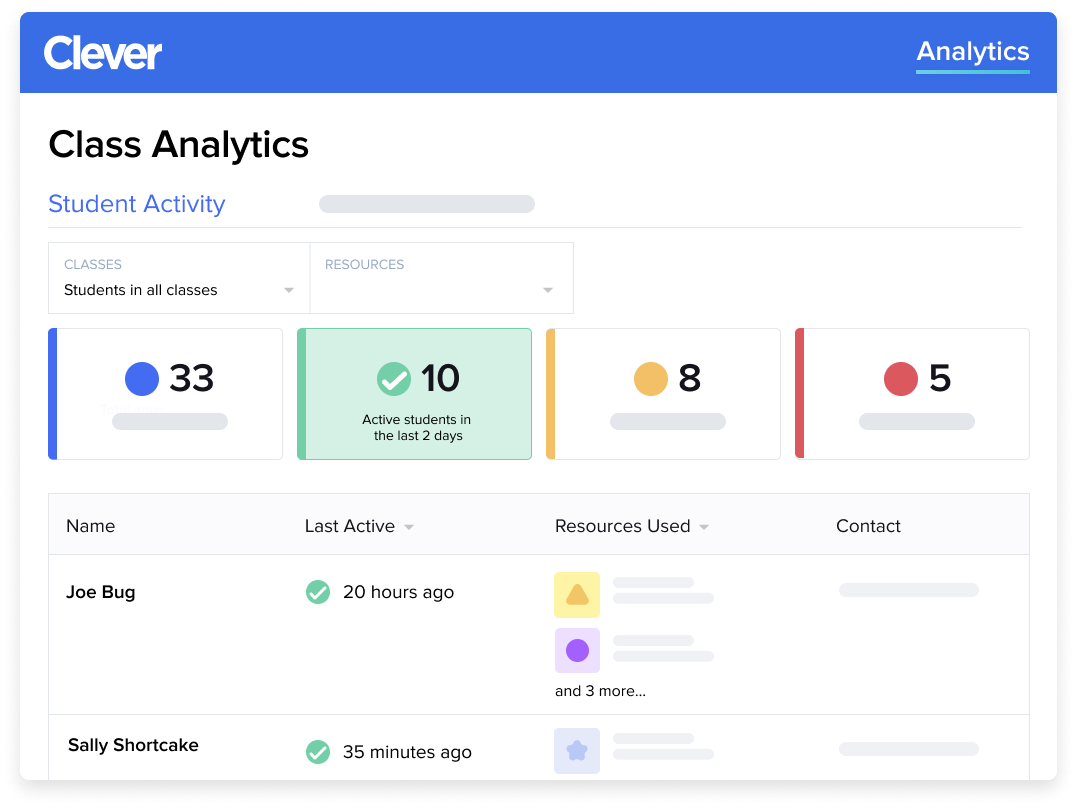 Unlock straightforward, actionable teacher insights
Teachers use Class Analytics to track digital participation in real time and surface important insights on student engagement and use Clever Messaging to reach out to students who need support, all in the platform they already use every day.
Discover Class Analytics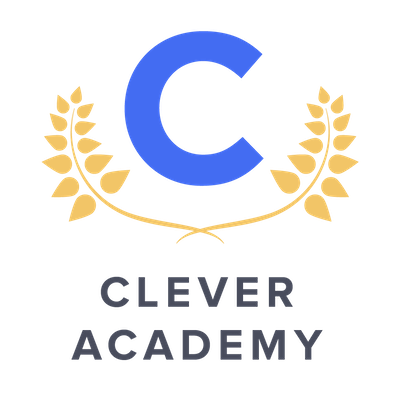 Get started easily, today
Data is available in an easy-to-use dashboard. We also have comprehensive training materials to help you get the most out of the data provided with Clever Academy.
Free and easily accessible
Our seamless integrations allow us to deliver data from unconnected applications into one central platform. By creating a unified data source on student engagement, everyone -- teachers, technology coaches, and curriculum leads -- can feel confident evaluating the digital learning strategy. Get a free, holistic view of student participation across your digital tools.
Discover Clever Analytics
Sign up as a...
District Admin
Application Partner