Analytics made easy for everyone
CLEVER ANALYTICS
Understand student engagement with edtech
Imagine a world where teachers, curriculum experts, and technology leaders can easily understand student progress across the digital learning landscape. From intuitive dashboards and secure reports for school and district staff, to daily and weekly overviews of student engagement for teachers—that's Clever Analytics. Free for all districts.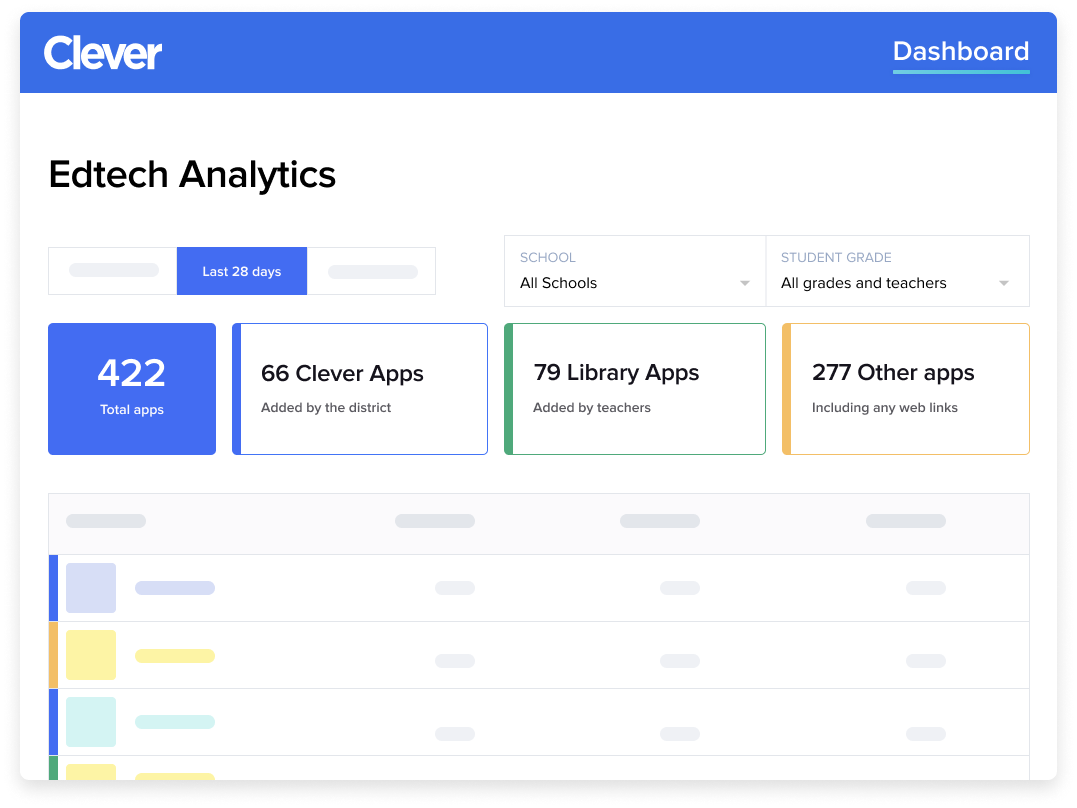 See usage statistics from any app
District administrators and curriculum leaders can now analyze usage of all resources, even the tools that students and teachers use outside of Clever, with Edtech Analytics. Simple set up with an opt-in, secure browser extension. Available for Chromebooks and Windows devices using a Chrome browser.
Set up Edtech Analytics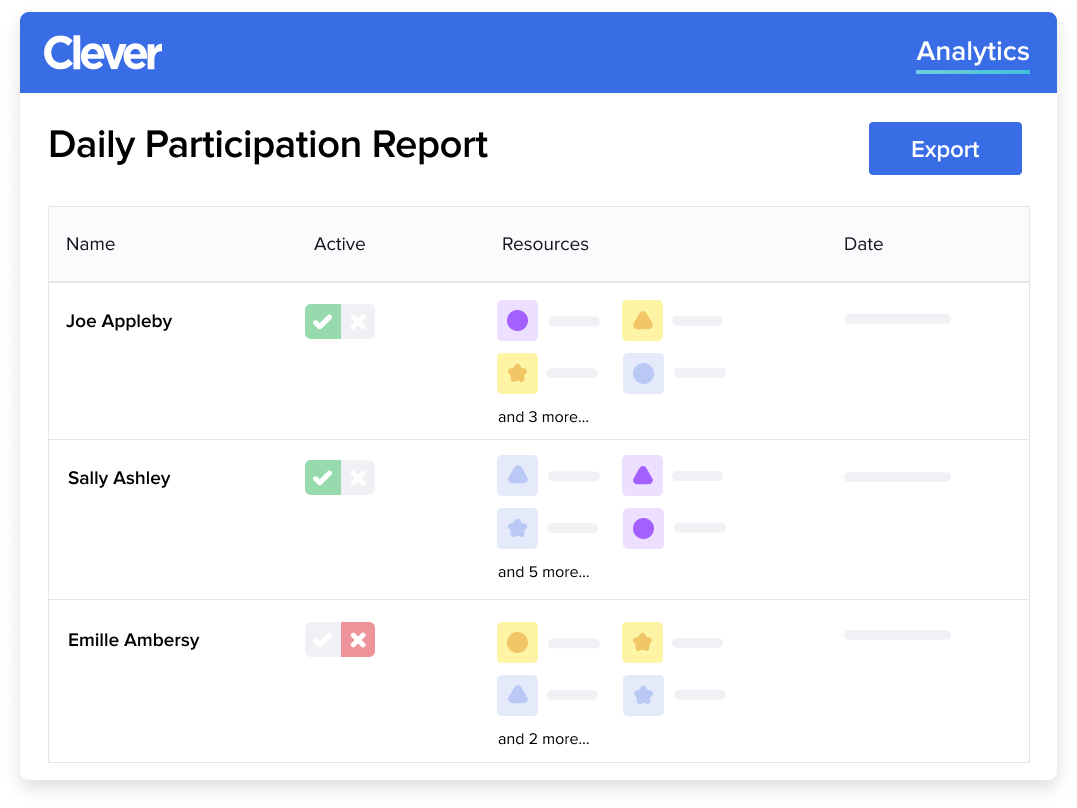 Download daily Participation Reports
Take the guesswork out of participation tracking in a digital-first world with Participation Reports. District administrators and curriculum leaders see which students access resources over time, with filters for school or grade level. Export per-user, daily reports for resources accessed through Clever so that you can understand day-to-day historical trends overtime and assess student engagement.
Enable Participation Reports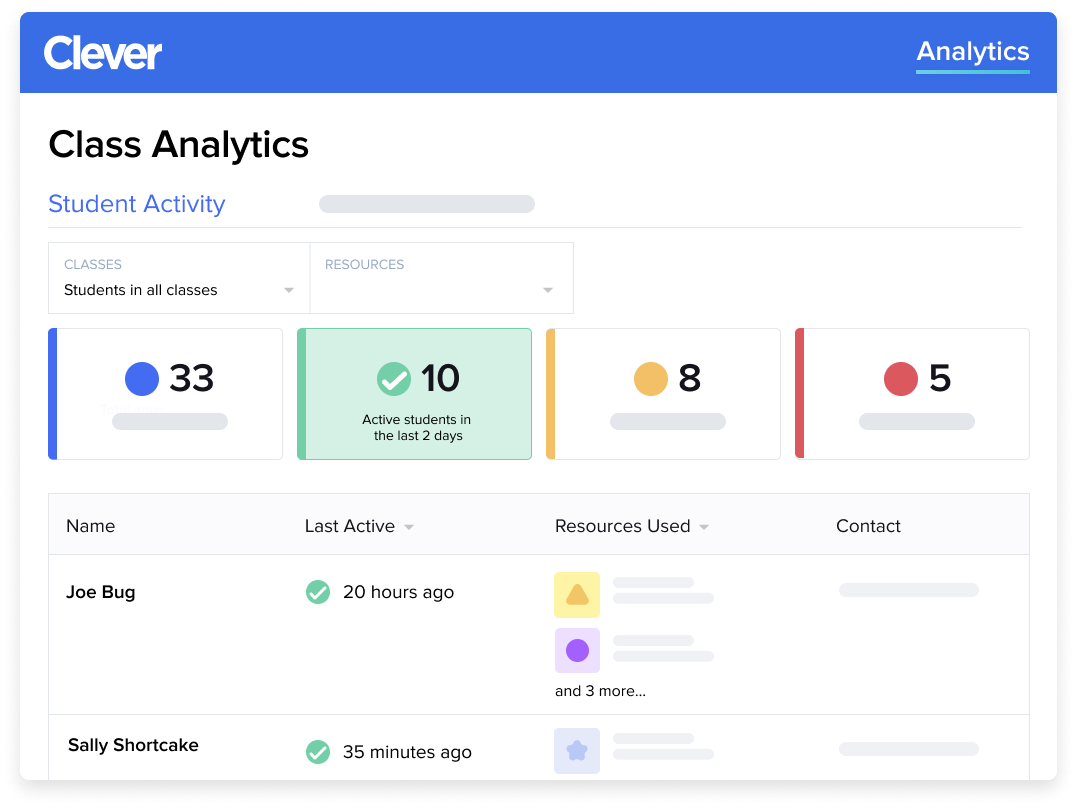 Teachers see who's logging in and when
Spend less time reporting, and more time teaching and learning. With Class Analytics, teachers gain an extra pair of eyes to quickly and easily track digital participation in real time. Surface important insights on student engagement and message students who need support all from one place.
Discover Class Analytics
Free and easily accessible
Our seamless integrations allow us to deliver data from unconnected applications into one central platform. By creating a unified data source on student engagement, everyone -- teachers, technology coaches, and curriculum leads -- can feel confident evaluating the digital learning strategy. Get a free, holistic view of student participation across your digital tools.
Discover Clever Analytics
Sign up as a...
District Admin
Application Partner