Helping children learn at home
CLEVER FAMILY PORTAL
Keep families connected to school
No matter where your students are learning, they'll need support from home. Free to schools, Clever Family Portal simplifies this experience with one place for families to help students log in, find school resources, and connect with teachers.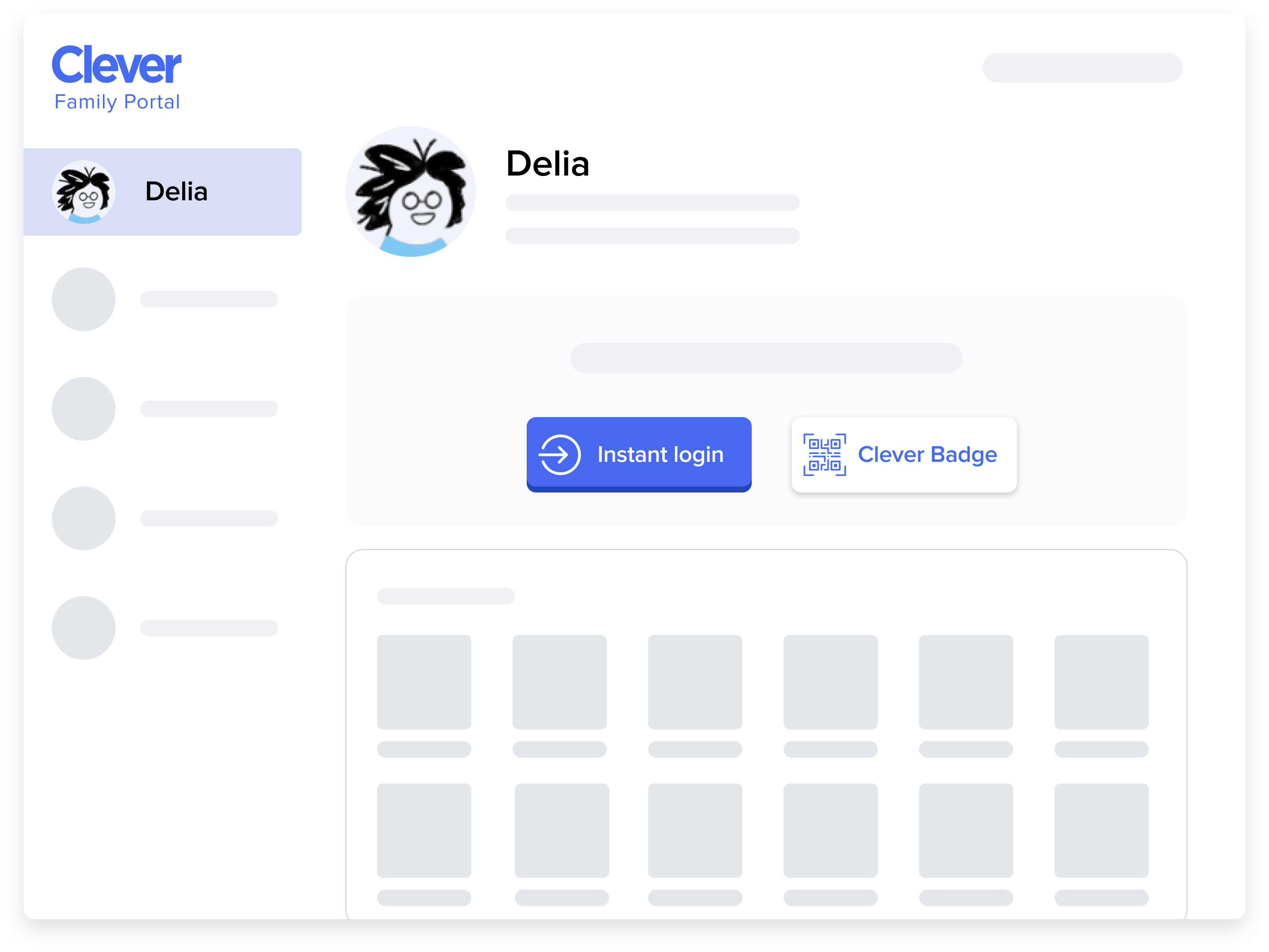 Help your child log in at home
A secure invitation from districts or teachers lets you create a Clever Family Portal account, giving you the tools to help your kids log in and learn from home.
Learn more about login tools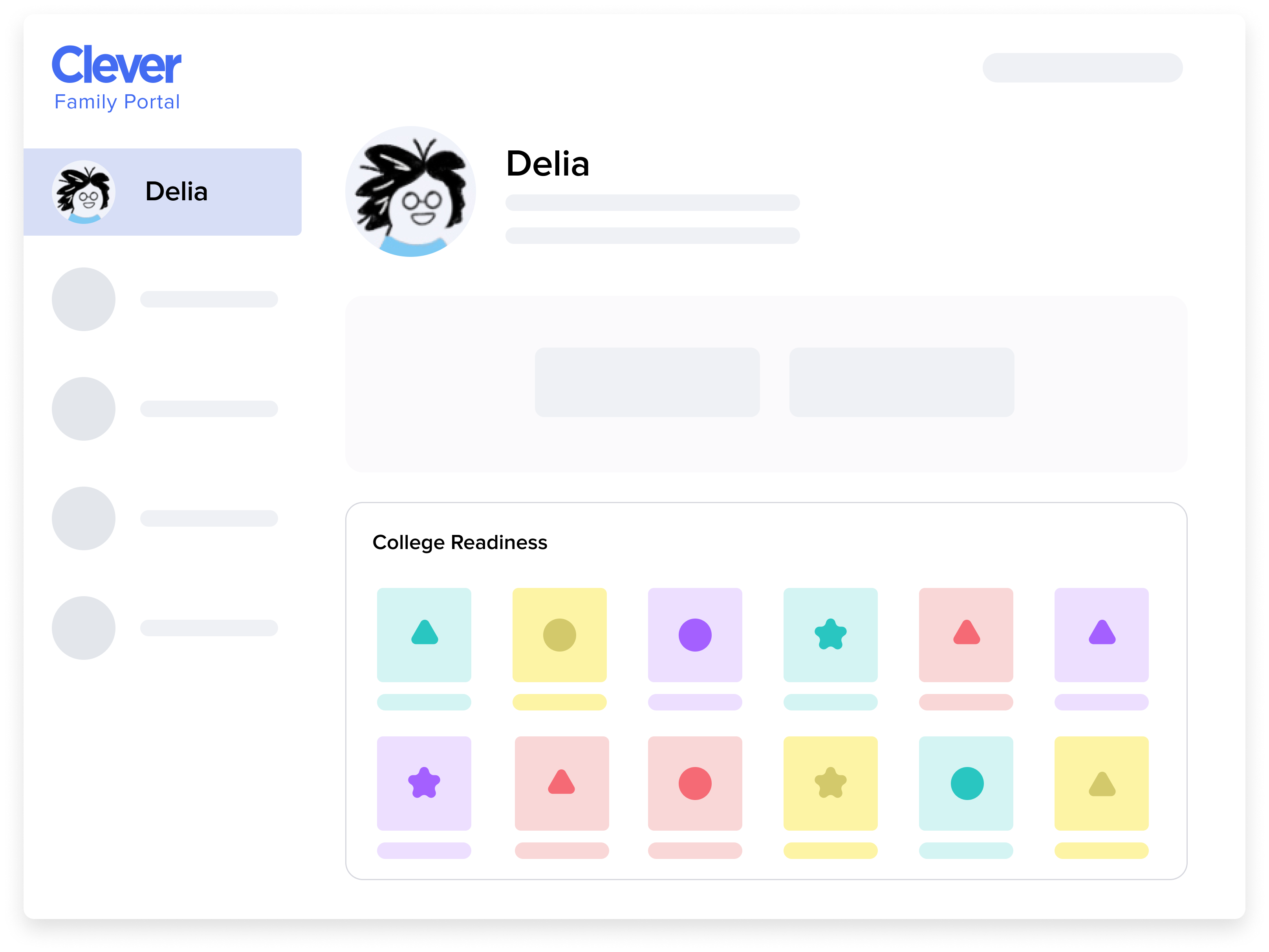 Know the programs your child uses at school
With the parent portal, you'll know where to find important school resources and get visibility on student learning. And with text available in multiple languages, the portal is fully accessible.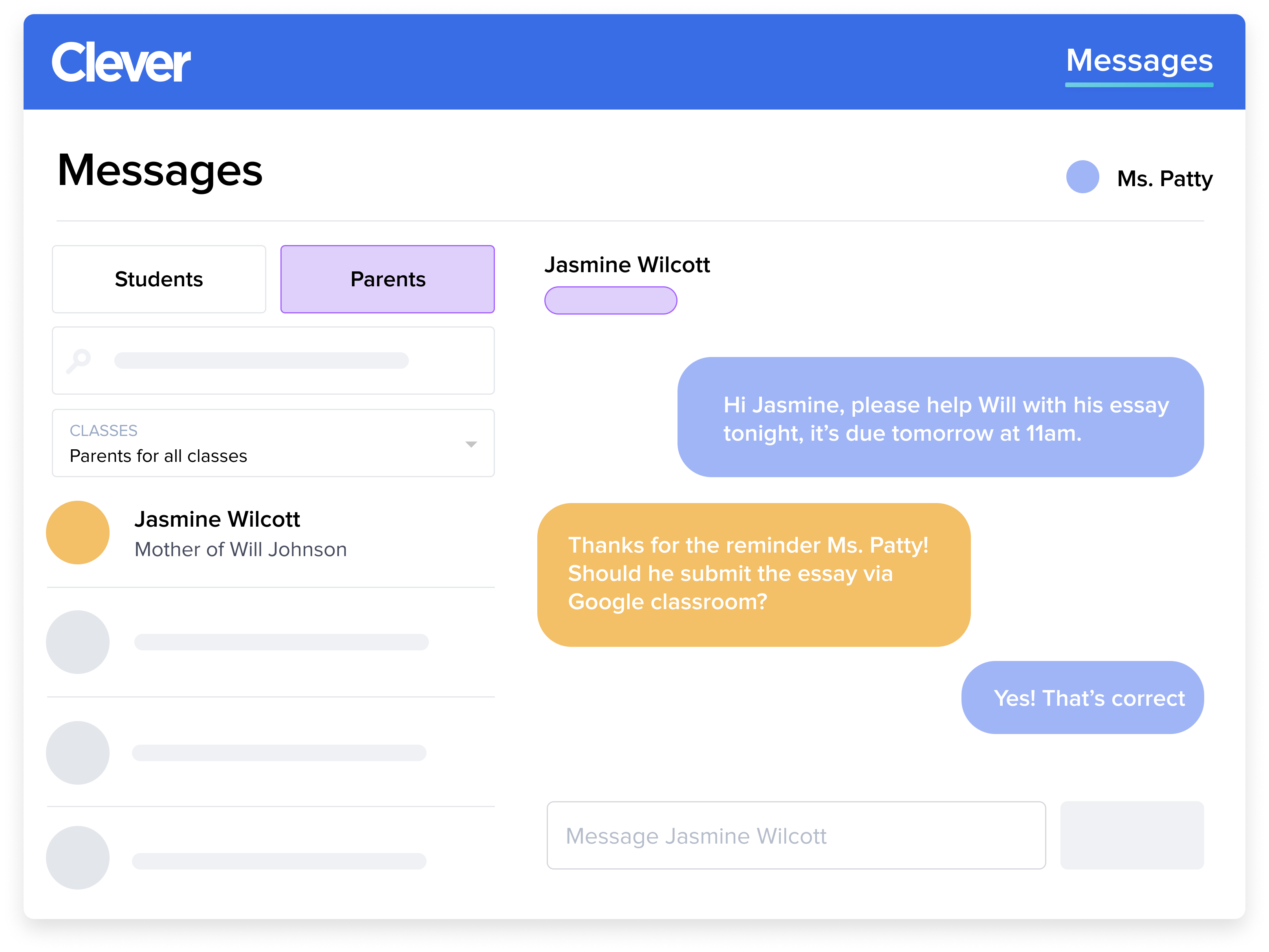 Connect with teachers instantly
Direct communication with teachers just got easier. With Clever Family Portal, you'll be able to send and receive messages to and from teachers whenever necessary
Get started
Invite families to support students
Clever Family Portal is free to all school districts. District administrators can send invitations to family contacts via email or text message (SMS).
Learn more about setting up Clever Family Portal
Sign up as a...
District Admin
Application Partner