A digital classroom to love
Digital classrooms
Stay connected with students
Simplify instruction with one friendly digital classroom. Teachers can easily organize resources, track student engagement, and foster meaningful connections with their students. With single sign-on, students log in once and find everything they need in one place.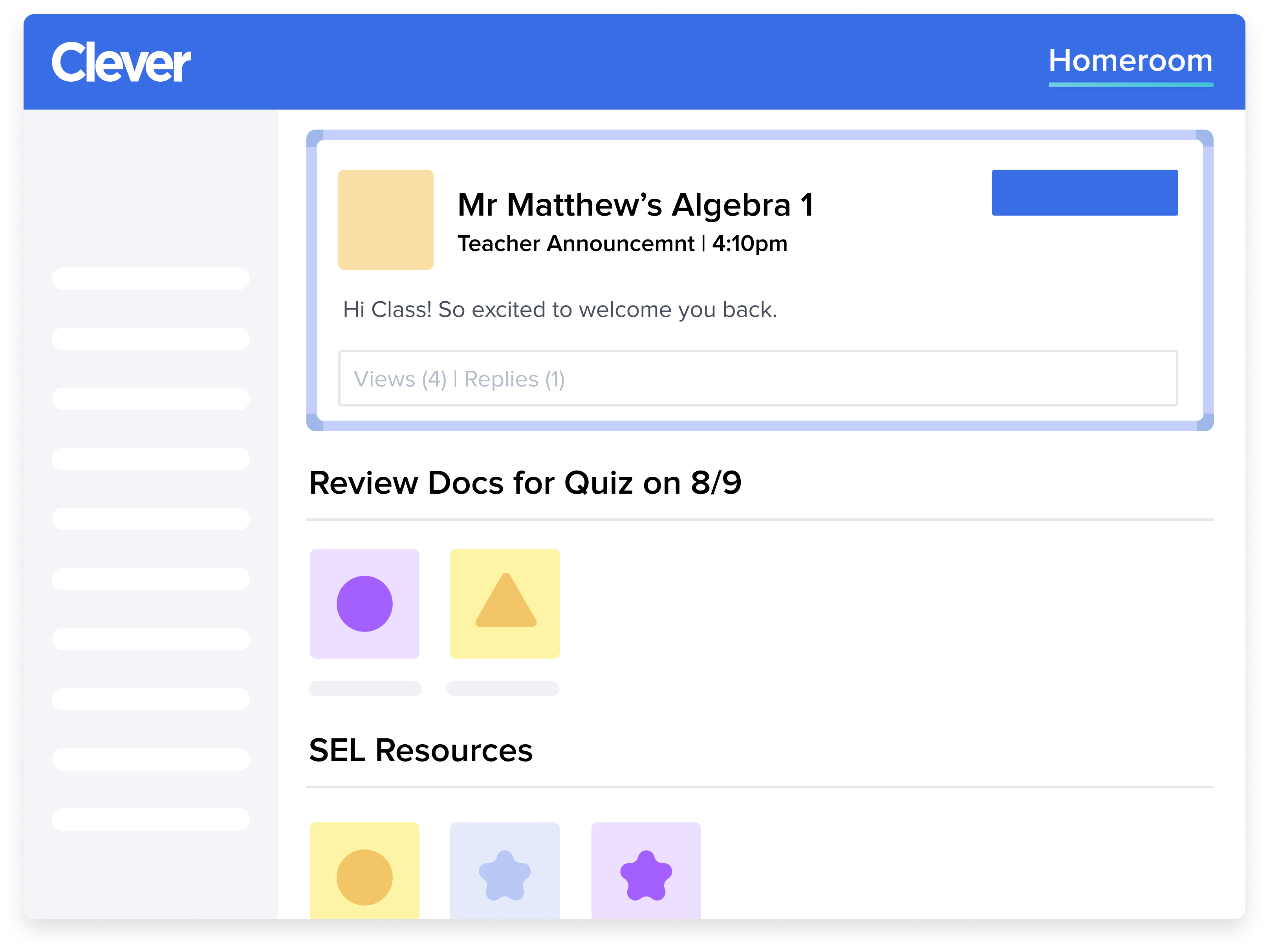 One place for digital learning
Teachers can customize their digital classrooms so that students can easily find everything in one place, making spaces for subjects, projects, and enrichment. Plus, with personalization features like avatars, teachers can help keep students engaged with a bit of flair.
Learn more about Teacher Pages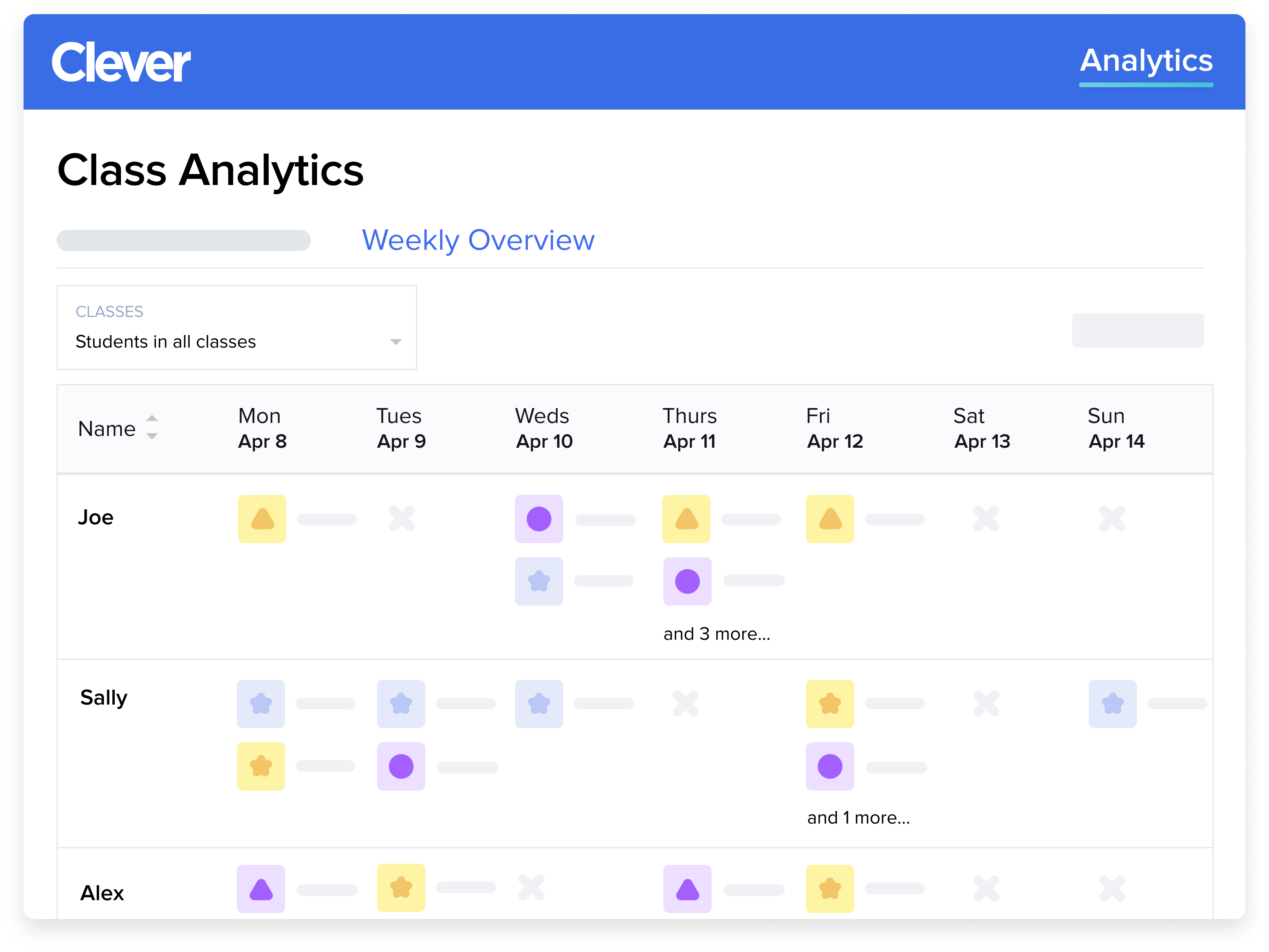 See real-time engagement
Now teachers can see student engagement in real-time. With these insights, teachers know which students are logging in, if they've completed their assignments, and what resources they've been using. These insights can even help identify students that might need additional support, so no one misses out on learning.
Learn more about Class Analytics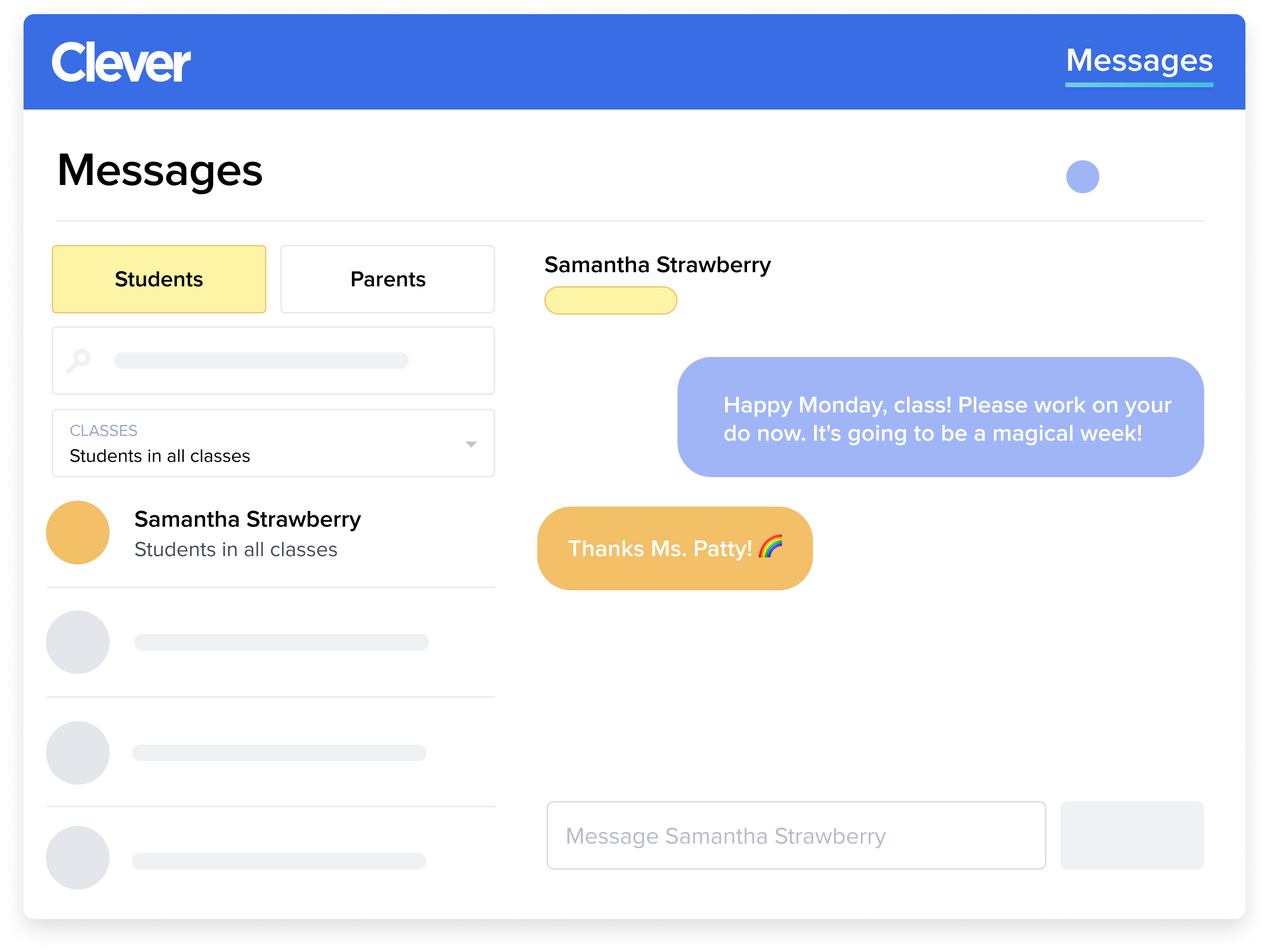 Message with students
Teachers have two new ways of connecting with students in meaningful ways. They can send greetings or general information to the entire class with the Announcements feature on their Teacher Pages. Messaging allows teachers to communicate with students directly, whether in response to a specific assignment, or just to check in.
Learn more about Messages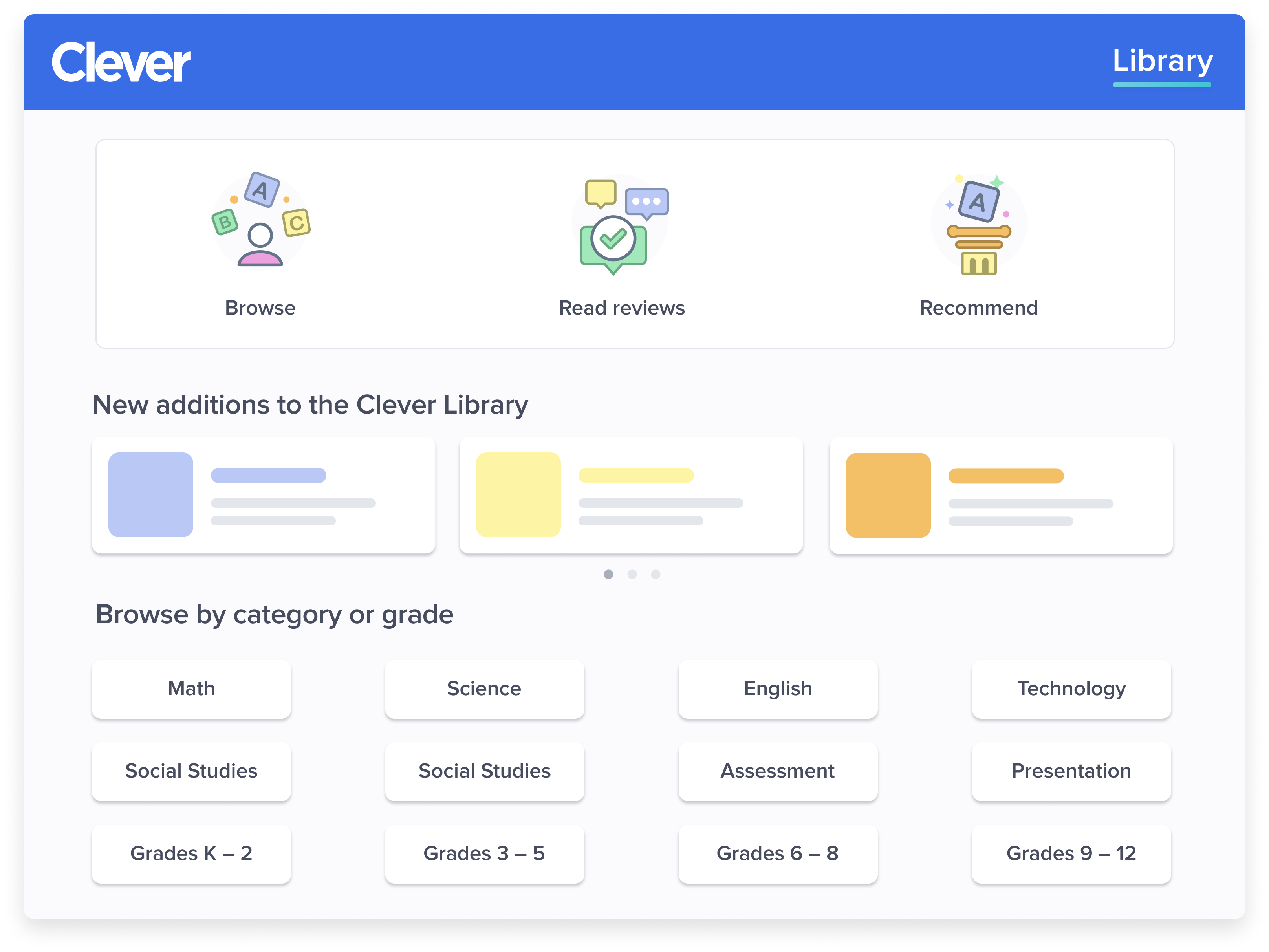 Find edtech inspiration
Teachers use our catalog to discover hundreds of teacher-reviewed enrichment applications to try with their students. Our comprehensive list can be browsed by subject area, grade, recommended apps, or even by what's popular in your district. Bookmark Clever Library, and keep learning fresh all year long!
Go to Clever Library
Sign up as a...
District Admin
Application Partner