Clever and the 1EdTech OneRoster® standard
How it works
Step one
Send your OneRoster® files to Clever (version 1.0 or 1.1). Whether you're already using the popular global standard or if you're thinking about adopting it, Clever makes it easy.
Step two
Districts use Clever's simple data rules to select which users, classes or grades need access to each resource. Then accounts are automatically created in the apps.
Step three
Clever groups students into correct classes, teachers see the right students for each app, and everyone uses a single login to access software.
What people are saying about Clever and OneRoster®
''
Supporting open standards is a core element of Houston ISD's digital strategy to support personalized learning. As a long-time user of the Clever platform, we're thrilled to see Clever move to the front line. Clever's OneRoster® support means that HISD can use the platform to simplify our OneRoster® rollouts this back-to-school season.
Beatriz Arnillas
Former Director of Education Technology, Houston ISD
''
We're excited to provide a world-class OneRoster® experience for districts who want to explore this new standard in concert with the industry-leading level of student data security and privacy afforded by Clever's platform.
Tyler Bosmeny
CEO, Clever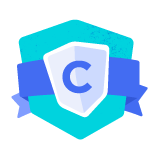 Your partner in data privacy
Student data privacy is the first thing we think about, so you can help students learn in the classroom without worry. We invest in people, practices, and infrastructure to safeguard student data.
Read more in our Trust Center
Sign up as a...
District Admin
Application Partner